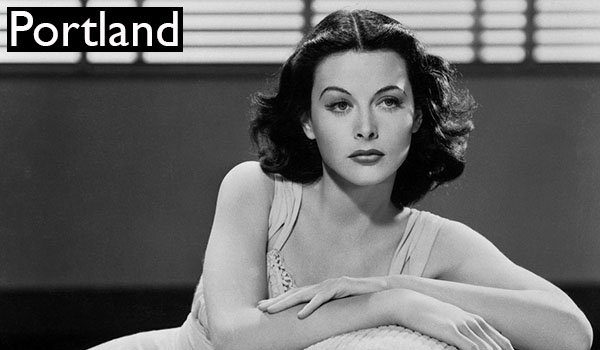 Inventive Connections: Movie Stars, Math, & Marine Mammals
Movie stars are adored by the public, but often just for their looks and talents on the silver screen. Actress Hedy Lamarr was once known as "the most beautiful woman in the world," but was also an inventor. She and a colleague designed radio-skipping technology to help the US Navy guide torpedoes more effectively during WWII, but her invention was ignored for decades until it was revisited and used as part of the foundation for wifi, GPS, and cellphones. She and many other women have contributed to the fields of science, technology, engineering, and mathematics, but have been dismissed or deliberately forgotten by virtue of their gender. The contributions of these women play an integral role in our everyday lives and in that of scientists around the world, but their work is often forgotten.
At this Science on Tap, Leslie New, PhD, assistant professor of statistics at WSU Vancouver, will celebrate the unique life and mathematical accomplishments of Ms. Lamarr. In a satisfying twist, Dr. New will also describe how Ms. Lamarr's work on wireless technologies, originally intended for the Navy, currently helps her study and protect marine mammals such as whales and dolphins.
Event Date

Tuesday, August 21, 2018

Start Time

7:00 pm Pacific

Tickets

Venue

Location

Available Food & Drink

Hand pies & pizza rolls, snacks, sweets, with a a full bar and a great selection non-alcoholic drinks, coffee and tea.

Accessibility Information

Vaccine cards required at Science on Tap events. Masks are highly recommended, but not required. Visit

the Alberta Rose COVID safety policies page

for more information.

There are no stairs to enter the theater. There is ramp down to seating area and wheelchair space in the front.