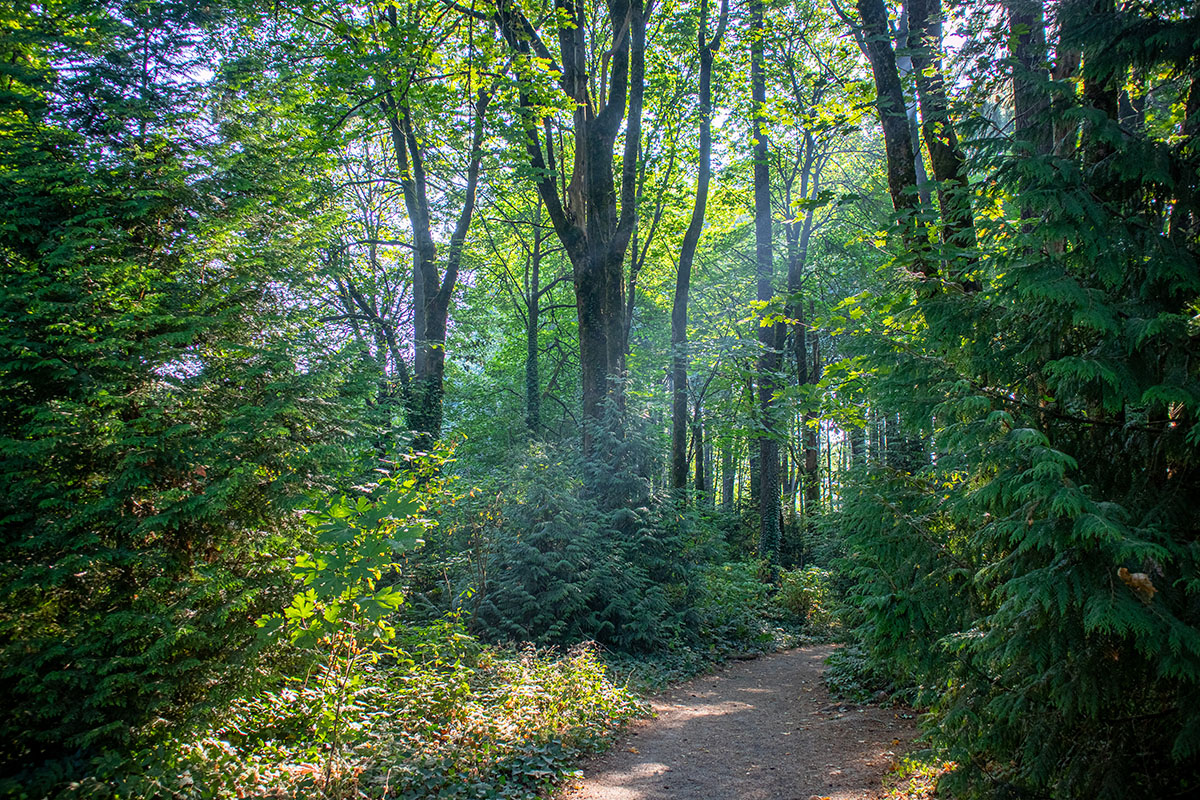 A Path in the Woods: How Forests Can Help Stop Climate Change
As the growing effects of climate change become clear — massive fires and floods, hotter summers, stronger hurricanes — it's obvious that we urgently need to do something. Forest loss and degradation is globally the second largest source of CO2 emissions (after fossil fuels), but it's the only emissions source that can reverse course and reabsorb that same CO2. Forest conservation and restoration management can sequester massive amounts of carbon and promote climate resiliency. The Pacific Northwest is home to some of the most productive and carbon-rich forests on the planet, and changing how we manage these and other forests is key to ensuring a safe future.
At this Science on Tap we will hear from Laurie Wayburn, Co-Founder and CEO of the Pacific Forest Trust, who will discuss the immediate imperative— and opportunity— for forest conservation and restoration here at home as a climate solution. This cost effective strategy also has multiple benefits for water, wildlife habitat, human health, and jobs. Come learn about the unique role of forests and other land conservation efforts in as an essential climate strategy and how you can get involved to make positive change.
Event Date

Tuesday, November 19, 2019

Start Time

7:00 pm Pacific

Tickets

Venue

Location

Available Food & Drink

Hand pies & pizza rolls, snacks, sweets, with a a full bar and a great selection non-alcoholic drinks, coffee and tea.

Accessibility Information

Vaccine cards required at Science on Tap events. Masks are highly recommended, but not required. Visit

the Alberta Rose COVID safety policies page

for more information.

There are no stairs to enter the theater. There is ramp down to seating area and wheelchair space in the front.