This is a special bonus Science on Tap event!
Why does the universe have a speed limit? What (or who) is attacking Earth with tiny, super-fast particles? What exactly is Dark Matter? And for that matter… What is matter?
PHD Comics' Jorge Cham and particle physicist Daniel Whiteson are experts at explaining things. In their book, We Have No Idea: A Guide to the Unknown Universe, Cham & Whiteson explore why a vast portion of our universe is still a mystery, and what a lot of smart people are doing to understand it. Armed with their popular infographics, cartoons, and highly entertaining and lucid explanations of science, Cham and Whiteson explore some of the biggest holes in our cosmic knowledge. We Have No Idea features over 400 incredible, original illustrations, that illuminate everything from quarks and neutrinos to gravitational waves and exploding black holes. It's the perfect book for anyone who is curious about big, universe-sized questions. At this Science on Tap, they will introduce their new book and will invite us to see the universe as an exciting expanse of mostly uncharted territory that's still ours to explore.
Books will be available for sale and signing.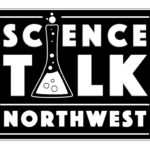 This Science on Tap event is co-sponsored by Science Talk NW, an organization dedicated to improving science communication and engagement in the Pacific Northwest. We host regional workshops and an annual conference, helping scientists better connect with diverse audiences to share their work and build a community passionate about making science fun and accessible for everyone.
---
Science on Tap at the Kiggins is produced in partnership with