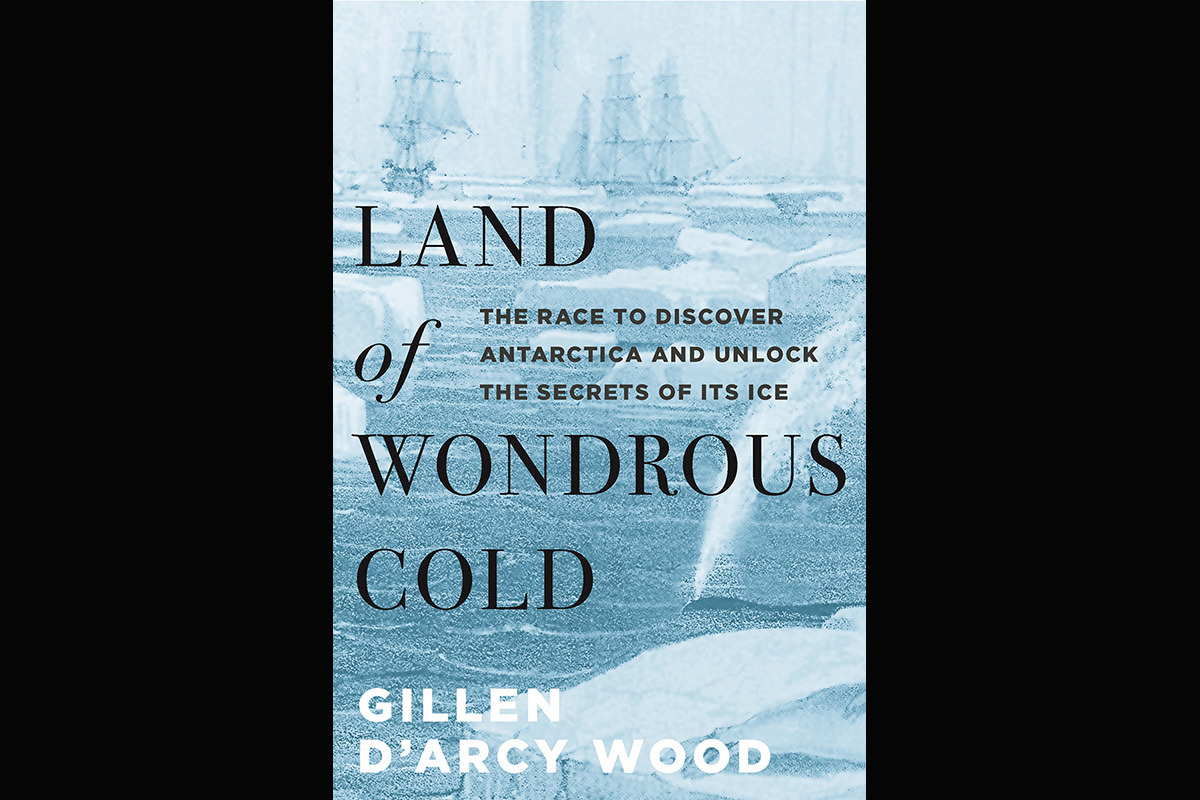 Land of Wondrous Cold: The Race to Discover Antarctica and Unlock the Secrets of Its Ice
See a recording of this event on our Facebook video page or YouTube channel.
Antarctica, the ice kingdom hosting the South Pole, looms large in the human imagination. The secrets of this vast frozen desert have long tempted explorers, but its brutal climate and glacial shores notoriously resist human intrusion. Land of Wondrous Cold tells a gripping story of the pioneering nineteenth-century voyages, when British, French, and American commanders raced to penetrate Antarctica's glacial rim for unknown lands beyond. Today, the white continent poses new challenges, as scientists race to uncover Earth's climate history, which is recorded in the south polar ice and ocean floor, and to monitor the increasing instability of the Antarctic ice cap, which threatens to inundate coastal cities worldwide.
At this online Science on Tap we'll be joined by Gillen D'Arcy Wood, author and Associate Director of Education at the Institute for Sustainability, Energy, and Environment at University of Illinois at Urbana-Champaign. He will interweave the breakthrough research of the modern Ocean Drilling Program with the dramatic discovery tales of their Victorian forerunners, and will describe Antarctica's role in a planetary drama of plate tectonics, climate change, and species evolution stretching back more than thirty million years. An original, multifaceted portrait of the polar continent emerges, illuminating our profound connection to Antarctica in its past, present, and future incarnations.
Get a 20% discount and free shipping on your copy of Land of Wondrous Cold when you purchase your book through the Princeton University Press website and use the code LOWC-FG at checkout. (Note: The coupon code is ONLY valid on the Princeton site.)
Event Date

Thursday, June 11, 2020

Start Time

7:00 pm Pacific

Tickets

Location

This event will take place in a Zoom Webinar. Attendees will be able to participate in the chat and submit questions for the live online Q&A with the speaker.

Attendees will not be visible or audible during the event.

Register for Zoom event.

Available Food & Drink

Grab an (adult) beverage of your choice and join us!